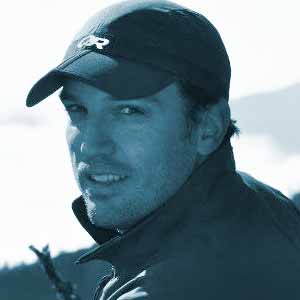 Eric Abraham
Packaging Engineering Manager, REI
Eric Abraham is the head of the packaging department at Recreational Equipment Inc. (REI) where he manages the development and implementation for its Private Brands product packaging. His focus is on ensuring packaging initiatives and solutions are considered, measured, and responsibly sourced while meeting the expectations of it loyal members and customers. In his role, he serves as the retailer's lead engineer, global business liaison between product vendors and suppliers, and is widely recognized by the outdoor and cycling industries as their ambassador of product stewardship pertaining to packaging design.
In keeping with REI's commitment to preserve and care for the planet, he has taken on a leadership role with the Outdoor Industry Association (OIA) to collaborate on the development of environmental impact evaluation tools, programs, education and communication to stakeholders and consumers on sustainable packaging. The most recent collaboration and packaging leadership was on the launch of the Sustainable Apparel Coalition "Higg Index," a new open-source tool for measuring apparel and footwear sustainability across the industry value chain. Mr. Abraham received his BS in Packaging Engineering from Michigan State University, is an IoPP Certified Packaging Professional, and been actively involved with the SPC since 2007.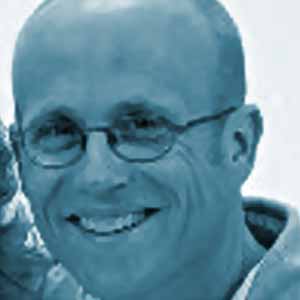 Jay Bassett
Chief, Materials Management, US EPA (Region 4)
Jay leads EPA Region 4's Sustainable Materials Management program for the eight southeastern state Region consisting of Georgia, Florida, Alabama., South Carolina, North Carolina, Tennessee, Mississippi, and Kentucky. He is also responsible for and is implementing both the the National and Region 4 Sustainable Materials Management (SMM) program in transforming EPA's RCRA program to meet the 2020 vision and "Road Ahead" principles through promoting efforts to effectively manage materials and products on a life-cycle basis, building capacity and integrating materials management approaches in existing government policies and programs, and accelerating the broad, ongoing public dialogue on materials management.
Upon graduation from Georgia Tech with a degree in Civil Engineering, he was commissioned an Ensign in the United States Navy. He has been with EPA since 1992 managing Superfund cleanups, building multi-agency partnerships as part of EPA/DoD's BRAC program, implementing the Chemical (Stockpile) Demilitarization program, and leading the Region's Department of Energy's (DOE) Legacy Cleanup program.
Jay served on active duty in 2006 as the deputy assistant chief of staff for engineers and led planning and execution of the Marine Expeditionary Force engineering operations in Al Anbar (West Iraq) for basing, facilities, construction and environment. Jay is retired U.S. Navy Commander.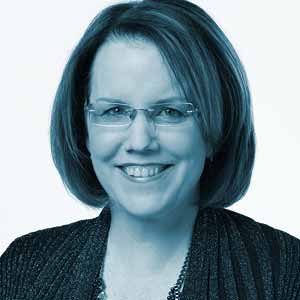 Barbara Brown
Principal and Co-founder, BrownFlynn
There are many common sense principles Barb lives and leads by in her role as Principal and Co-Founder of BrownFlynn. Follow your instincts. Do what's right. Respect your elders. Honesty is the best policy. Treat people the way you want to be treated. It's the example she gives the BrownFlynn team when they interact with one another and how she expects the team to serve its clients. They describe Barb as possessing a great deal of integrity and holding expectations high for her team, the project objectives and the client themselves. By doing so, Barb ensures that client satisfaction while BrownFlynn upholds its reputation for delivering value. By applying these principles, BrownFlynn helps clients do good, do well and win—for themselves, their stakeholders, and, ultimately, their children, their children's children and the world.
Barb throws common sense out the window when it comes to loving her husband, Chuck, their three grown children, Tom, Dan, and Katie; and, of course, Riley, their Labrador retriever. Truth be told, the astrological Leo in her emerges in the form of fashion, home decorating, entertaining and travel. After all, Barb's common sense says, 'life is too short so make the most of it!'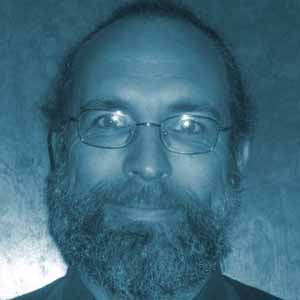 Brett Butler
Research Forester, USDA Forest Service
Dr. Butler has worked for the USDA Forest Service since 1998. In 2000, he joined the Forest Inventory and Analysis program at the Northern Research Station where he co-directs the Family Forest Research Center, coordinates the National Woodland Owner Survey, and analyzes forest resources. The Family Forest Research Center is a joint venture between the U.S. Forest Service and the University of Massachusetts-Amherst. It is charged with conducting and coordinating research to increase our understanding of family forest owners' attitudes, behaviors, needs, concerns, and demographics. The National Woodland Owner Survey is charged with determining who owns the forests of the U.S., why these people own forests, and what they intend to do with it. His current research focuses on analyzing trends in private forestland owners and the land that they own, and studying the factors that influence decisions made by private landowners.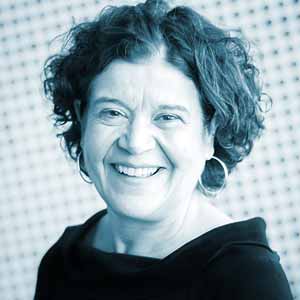 Kim Carswell
Group Manager, Target Corporation
Kim Carswell is group manager of Packaging at Target where she is working to create a best in class retailer packaging development team. Kim has been at Target for 9 years and has over 25 years of packaging development experience. Prior to Target Kim was the director of packaging development at General Mills and the associate director of packaging at Kraft. She has focused on guest centric packaging development and building strong partnerships with business partners throughout her career. Kim and her teams have delivered key packaging innovations to the market including the first Parmesan cheese package in PET, reclosable shredded cheese packaging, Gogurt yogurt in a tube and a reclosable bag for Archer Farms chips at Target. Kim has a Bachelor of Science Degree in Dairy Science and a Master of Science in Packaging Engineering from Michigan State University. She currently serves on the board of the University of Minnesota Raptor Cent er and enjoys tutoring primary school students.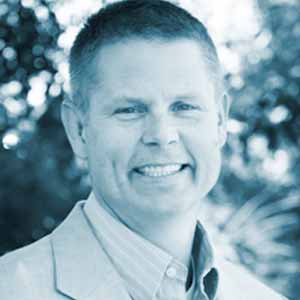 Travis Carter
Director of Sustainability, UGS
Travis Carter oversees education, data, certifications and initiatives relative to materials and manufacturing which UGS utilizes for products and packaging. Travis believes that sustainable packaging is about more than just raw materials; it is about the technology and the entire supply chain. He is an expert in global sustainability, responsible sourcing, and life cycle thinking.
Travis earned his Master's in Business Administration with an emphasis in Supply Chain Management from Arizona State University, where he still works closely with their School of Sustainability.
He currently represents UGS with numerous organizations such as; Rainforest Alliance –Stewardship Standards for Alternative Natural Fibers, Wal-Mart's Packaging Supplier Value Network, Fortune Green Brainstorm, GreenBiz, Cycle to Sustainability, Bioinspiration Development Group, Trash Free Seas Association and The Sustainable Packaging Consortium. He also served as a member of the board of directors for Biodegradable Products Institute.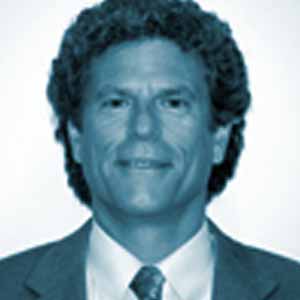 Scott Cassel
CEO, Product Stewardship Institute
Scott Cassel is the Chief Executive Officer and Founder of the Product Stewardship Institute (PSI), a national, membership-based nonprofit committed to reducing the health, safety, and environmental impacts of consumer products across their lifecycles with a strong focus on sustainable end-of-life management. Scott has over 30 years of experience in product and waste management issues. Prior to founding PSI in 2000, Scott served as the Director of Waste Policy and Planning for the Massachusetts Executive Office of Environmental Affairs. Before that, he worked for a start-up solid waste management company, an environmental nonprofit, and several other state government agencies. He is a founding board member/past-president of the North American Hazardous Materials Management Association (NAHMMA), and a founding board member of the Global Product Stewardship Council. Scott has a master's degree in environmental policy and dispute resolution from the Massachusetts Institute of Technology and an undergraduate degree in Geology and Environmental Studies from the University of Pennsylvania.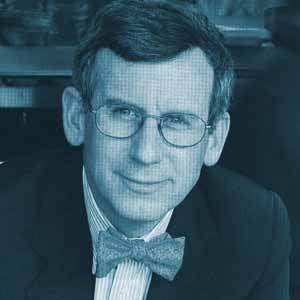 Bob Donegan
President, Ivar's Restaurants
Bob manages Ivar's, a seafood restaurant company whose base on Seattle's Pier 54 is in its 75th year. The company operates full service restaurants, quick service fish & chips and chowder bars, locations in sports stadiums, and its own secret chowder production plant in Mukilteo. It employs about 1,100 people in its busiest season. Bob joined Ivar's as the Chief Fin Officer in 1997 and has been the President since 2001.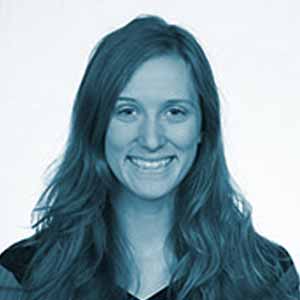 Amy Duquette
Sustainability Project Manager, HAVI Global Solutions
Amy Duquette is a Sustainability Project Manager in the Packaging Technology Integrated Solutions department of HAVI Global Solutions. She provides sustainability support to internal and external customers by leveraging environmental expertise in foodservice packaging. Amy's accomplishments to date include: management of sustainability metrics and goals; management of consumer packaging compliance with environmental requirements; administration of sustainability tools; and team training and awareness.
Most recently she developed a design for recovery guidance document by working closely with key stakeholders and by leveraging the most up-to-date research from external organizations. Amy is an active contributor to the SPC Industry Leadership Committee on Foodservice Packaging. She received a Master of Arts in Sustainable Development from the University of St. Andrews in Scotland. Amy has a particular interest in the social pillar of sustainability and enjoys learning about other cultures, traveling, and speaking Spanish. She also enjoys exploring the relationship between wellness and sustainable development. As such, she invites you to attend her beginner-friendly yoga class during the conference.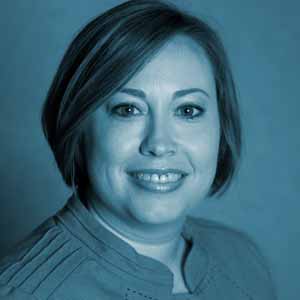 Lynn M. Dyer
President, Foodservice Packaging Institute
Lynn M. Dyer is the president of the Foodservice Packaging Institute (FPI), the trade association representing the foodservice packaging industry in North America. Members include packaging converters and their raw material and machinery suppliers, as well as foodservice operators, distributors and group purchasing organizations.
During her 15+ years at FPI, she has spent most of her time dedicated to marketing, communications and research. She has also been involved with public affairs, technical and various member services. Her recent focus has been on developing packaging recovery initiatives for the foodservice industry.
Prior to FPI, Lynn worked with the European Food Service & Packaging Association (now Pack2Go Europe) in Brussels, Belgium. Lynn holds a Bachelor of Arts degree from the University of Richmond.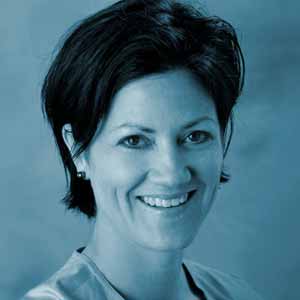 Kim Frankovich
Global Sustainability Director, Wm. Wrigley Jr. Company
Kim is a current member of SPC's Executive Committee. She joined the Wm. Wrigley Jr. Company in May 2013 as Global Sustainability Director. She is responsible for driving global programs, policies and procedures to meet Wrigley's sustainability goals for product, packaging, community and operations. Prior to joining Wrigley, she spent four years as VP Sustainability for Solo Cup Company, a single use packaging manufacturer where she was responsible for setting sustainability goals and strategies to lower Solo's environmental impact, advising on sustainable packaging materials, and managing strategic recycling and composting partnerships. Kim holds a J.D. from Notre Dame Law School in South Bend, IN and a B.S. in Economics from Westminster College in Salt Lake City, UT.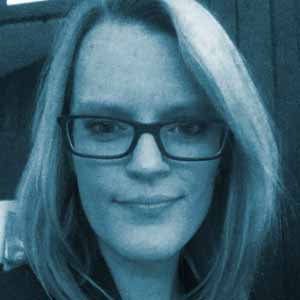 Ashley Carlson Hall
Consultant, American Chemistry Council
Ashley Carlson Hall is a consultant for the Plastics Division of the American Chemistry Council. Ms. Hall advocates on behalf of the Council on marine debris prevention, the need for increased plastic recycling, and the benefits of innovative, sustainable plastic packaging. In her role, Ms. Hall serves as the Secretariat for the Global Declaration for Solutions on Marine Litter, participates in several industry working groups, including AMERIPEN and PAC NEXT, and serves as a technical resource for the Food Marketing Industry's Packaging and Waste Working Group. Ashley Carlson Hall also works for the Society of the Plastics Industry: SPI, leading their Rigid Plastic Packaging Group. Before starting her own consulting firm, Ms. Hall worked on several projects for the U.S. Environmental Protection Agency, Department of State, Department of Defense, and Louisiana's Office of Community Development's The Road Home program at ICF International.Scottt Cassel, CEO and Founder, Product Stewardship Institute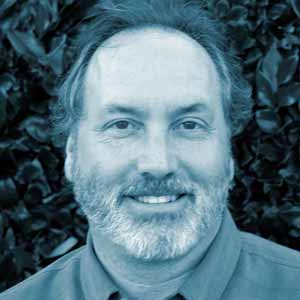 Sego Jackson
Project Specialist IV, Snohomish County, WA
Sego Jackson has worked for Snohomish County since 1990, where his first project involved establishing curbside and other recycling services, coordinating with five private collection companies and nineteen cities and towns. An early observer of Germany's "Green Dot" system, Sego became an early proponent of product stewardship systems in the U.S., and helped form the Northwest Product Stewardship Council in the late 90s and continues to serve on its Steering Committee. Sego served as one of fifteen government negotiators in the National Electronic Product Stewardship Initiative which ultimately lead to him playing a key role in the development and passage of Washington's landmark producer responsibility law for electronics in 2006. Sego has participated in many regional and national processes on a variety of products and packaging, as well as on climate change. Sego participated in the EPA Dialogue on Sustainable Finan cing of Municipal Recycling of Packaging Materials, serves on Ameripen's TAG, participates in activities of SPC, Pac Next, and the Product Stewardship Institute, and generally looks for opportunities for sharing information between diverse stakeholders. Currently, much of Sego's work returns to his roots: how to get more products, packaging and organics successfully recycled through curbside and other programs.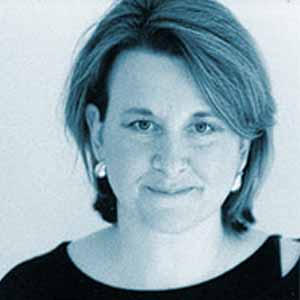 Janine James
Founder, Creative Director, The Moderns
For twenty three years, Janine and The Moderns have been thought leaders in the realms of environmental, social, and economic innovation. As each of these movements evolved, we helped our clients understand that while PR and ad campaigns have their place in promoting environmental, social, and economic causes, the only way to truly evolve their brand cultures to changing realities is through innovation.
Competing in this rapidly changing world requires new ways of thinking, new ideas that lead to a completely different ways of valuing, organizing, and measuring our work. This is why it is our firm belief that paradigm-shifting innovation is the most important ingredient to success in the new knowledge economy.
Under Janine's leadership, The Moderns' work has brought success to some of the world's most influential and innovative brands, among them American Express, Planned Parenthood, Aveda, France Telecom, Sundance, Knoll Textiles and Shaw Industries. Our portfolio speaks volumes about our award-winning solutions that build brand cultures, helping our clients spawn communities of loyal customers and ultimately grow their businesses. Through her multidisciplinary firm, James offers her clients experience-enhancing solutions that are grounded in smart, effective business strategies and executed with stunning results across an array of mediums.
Joe Kofler
President, delfortgroup speciality papers USA
Joe represents delfortgroup AG, a leading expert in ultra lightweight paper.With many achievements under his wing including the award winning paperisbetter™ campaign and the successful thinkthin™ campaign, Joe has been at the forefront of delfortgroup's corporate identity and design. As a qualified printing and packaging technologist, his career has moved him from South Africa to the United Arab Emirates, to Finland, to Austria and now to the United States. Having worked for Nampak Ltd., Elopak and Combibloc, his business and cultural experience is as diverse as it is valuable. The US headquarters for delfortgroup speciality papers is situated in the picturesque city of Charlottesville, Virginia. The office is responsible for the sales and marketing of packaging papers, thinprint papers, electrical insulation papers, releasebase papers and cigarette papers.
Joe's an extreme sportsman with a passion for kitesurfing, skiing, snowboarding and mountain biking. He's an British born South African, happily married to an Australian and blessed with two energetic children, Aspen & Maximilian.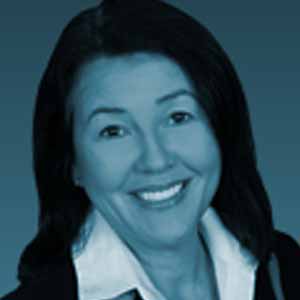 Joan Krajewski
General Manager, Compliance, Safety, and Sustainability, Microsoft
Joan Krajewski manages the Safety, Compliance & Sustainability team for MSCIS. Joan is responsible for establishing and managing Microsoft's multi-national policies and procedures across numerous product lines across Microsoft for environmental, electromagnetic compatibility, radio frequency and product safety; championing the Environmental Management System; and counseling business groups on domestic and international environmental and product safety regulatory requirements, operating procedures, administrative actions, and transactions. She manages international teams of specialists and auditors, responsible for supporting these programs in EMEA, Asia, and the Americas.
Her former career as an attorney spans private practice as a partner representing energy, transportation, and real estate clients and work in-house at American Airlines, Inc. and Pacific Gas & Electric Company. Prior to joining MSCIS in 2008 where she managed the Compliance team, she was a Senior Attorney in Microsoft's Legal & Corporate Affairs (LCA) organization where she worked very closely with the Safety team.
Joan holds a Bachelor of Science Degree in Finance (High Honors) from the University of Florida and Juris Doctorate from University of California, Hastings. In her spare time, she enjoys kayaking, hiking, gardening and traveling.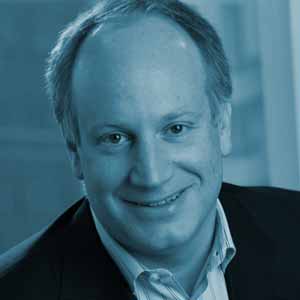 Allen Langdon
Managing Director, Multi-Material BC (MMBC)
Allen Langdon is the Managing Director for Multi-Material BC (MMBC), and is currently overseeing the implementation of the packaging and printed paper program in BC, acting as the primary contact between the organization and its provincial regulators, supply chain partners and local community stakeholders. Mr. Langdon will also oversee the deployment of promotion and education activities, ensuring BC residents are aware of their recycling options, and will be responsible for ensuring the MMBC program achieves its ambitious diversion targets.
Prior to joining MMBC, Mr. Langdon was the Vice President, Sustainability for the Retail Council of Canada (RCC), where he was responsible for coordinating a proactive industry agenda to address a wide range of complex sustainability issues including climate change, sustainable packaging, extended producer responsibility programs, responsible sourcing, and animal welfare. Previously, he held a similar position as the Vice-President Environment and West for the Canadian Council of Grocery Distributors (CCGD), a not-for-profit organization committed to advancing and promoting the regional and national grocery and foodservice distribution industry in Canada.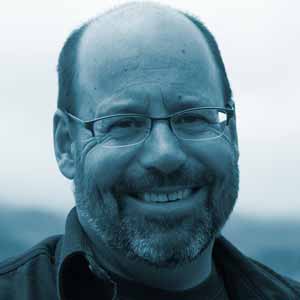 George Leonard
Chief Scientist & Director, TFS, Ocean Conservancy
Trained as a marine ecologist, Dr. Leonard has 15 years of experience in ocean policy and advocacy, market-based solutions to environmental challenges, and marine research. As Chief Scientist and Director of Ocean Conservancy's Trash Free Seas program, he leads the institution's efforts to confront the challenge of marine debris and plastic pollution to healthy oceans. George also provides strategic leadership on science and policy across the organization's other initiatives, including ocean acidification and climate change, marine protected areas, and sustainable fisheries. Before joining Ocean Conservancy in 2007, George developed the scientific foundation for the nascent sustainable seafood movement at Monterey Bay Aquarium and worked closely with major seafood buyers to improve their seafood procurement practices. Earlier, he helped launch COMPASS (the Communication Partnership for Science and the Sea), an innovative app roach to communicating emerging marine conservation science to policymakers, NGOs and resource managers. George holds a Ph. D. from Brown University in Rhode Island and a M. S. from Moss Landing Marine Laboratories in California. He is located in Ocean Conservancy's west coast office in Santa Cruz.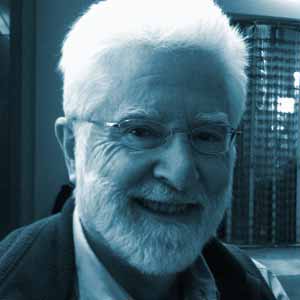 Dick Lilly
Manager, Waste Prevention and Product Stewardship, Seattle Public Utilities
Dick Lilly is manager for waste prevention and product stewardship for Seattle Public Utilities Solid Waste Division where, since 2007, he's been responsible for several of the utility's key Zero Waste policies, including agressive regulation of phone books, junk mail, plastic bags and, most significantly, the City's single use food service packaging policies, arguably the most comprehensive in the nation. Prior to that, Dickmanaged initiatives in rainwater harvesting, green roof testing and development and other green building programs. Before joining SPU in 1999, Dick spent most of his career in journalism, including 13 years at The Seattle Times where he covered local government and schools. He served as press secretary for former Mayor Paul Schell and later was an elected Seattle School Board member from 2001 until 2005.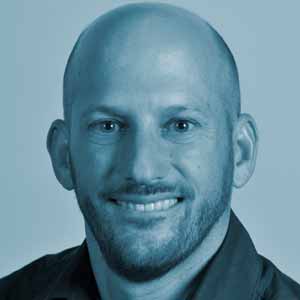 Steve Lippman
Director, Corporate Citizenship, Microsoft
Steve Lippman, Director of Corporate Citizenship at Microsoft has 15 years of experience addressing environmental and corporate social responsibility issues for a broad set of companies and non-governmental organizations. Over the past six years at Microsoft, Steve has worked to advance responsible business strategies on a range of topics including environmental sustainability, responsible sourcing, and transparency and disclosure. Prior to joining Microsoft, Steve spent five years as Vice President of Social Research and Advocacy at Trillium Asset Management, a twenty-five-year old socially responsible investment firm. Previously, Steve spent four years in the Environment Program at Business for Social Responsibility, a global business membership organization that helps companies implement socially responsible business practices. Steve earned his bachelors degree from Stanford University and an M.S. in Natural Resource and Environmental Policy from the University of Michigan's School of Natural Resources and Environment.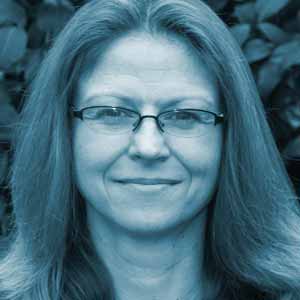 Susan Long
Environmental Impact Manager, Starbucks Coffee Company
Susan is the environmental impact manager on the Global Responsibility and Public Policy team at Starbucks. She works with the company's global business units to incorporate sustainability into all aspects of operations, from waste reduction, to energy and water efficiency, and green building, as well as with external stakeholders in NGOs, government, and partner companies. She has been with Starbucks over 17 years, working in a variety of roles within the Supply Chain manufacturing organization, prior to joining the Global Responsibility Team. Susan has undergraduate and graduate degrees in Chemical Engineering, and an MBA from the University of Chicago.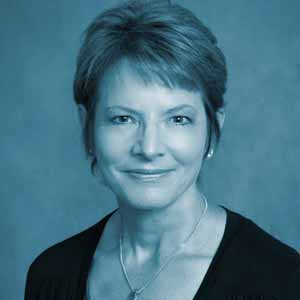 Gwen Lorio
Associate Research Fellow, The Clorox Company
Gwen Lorio guides packaging sustainability at The Clorox Company. With over 25 years of experience in CPG package and product development, Gwen has led many development teams and optimization initiatives. Her interest in materials, recycling and environmental responsibility lead her to focus exclusively on sustainability. As an Associate Research Fellow in R&D, her current efforts are directed at developing package sustainability strategy to reduce Clorox's product and packaging footprint while making the changes feasible for the business, respectful of the need for safety, as well as appealing to consumers. She has been active in the SPC participating on numerous working groups including Guidelines for PCR Content in Plastic Packaging, Small Package Recycling and How2Recycle labeling. Gwen earned her BS in Chemical Engineering from the University of California and is a Certified Packaging Professional. When she is not working on package sustainability, Gwen can often be found hiking, running or horseback riding.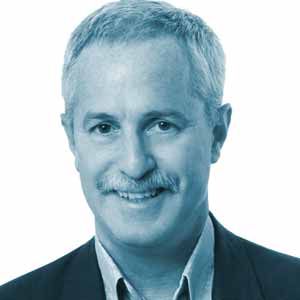 Joel Makower
Chairman and Executive Editor, GreenBiz Group
Joel Makower, chairman and executive editor of GreenBiz Group, is an award-winning author and a leading voice on the intersection of sustainable business, clean technology and innovation. He is chairman and executive editor of GreenBiz Group, Inc., creator of GreenBiz.com research and events on sustainable business and clean technology. He hosts GreenBiz.com's annual GreenBiz Forum as well as the VERGE conferences produced around the world by his company, and is author of the annual "State of Green Business" report. Joel speaks widely to companies around the world. He is author of more than a dozen books, including his latest, Strategies for the Green Economy (2008), along with GreenBiz's annual "State of Green Business" report.
The Associated Press has called Joel "The guru of green business practices." In 2012, he was awarded the Hutchens Medal by the American Society for Quality, which cited "his ability to tell compelling stories that both inform and inspire business leaders toward profitable action."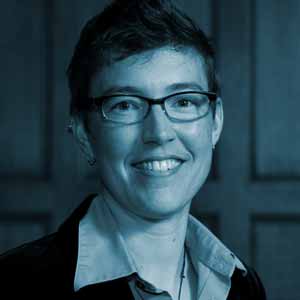 Shannon McClelland
Environmental Planner - Recycling, WA Department of Ecolog
Shannon McClelland's experience in solid waste began 10 years ago working for a rural local government in WA, as the area's recycling, litter, and HHW coordinator. For the last seven years, she has worked for the WA State Department of Ecology as an environmental planner addressing sustainability issues related to waste, typically from residential sources. Shannon has a BS in Communications and Psychology from Northern Arizona University and a Master's in Environmental Studies from The Evergreen State College.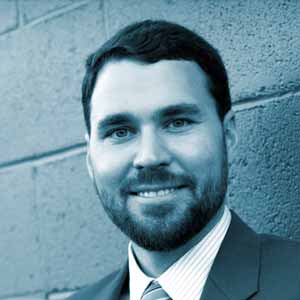 Kirk Myers
Corporate Social Responsibility Manager, REI
Kirk is Corporate Social Responsibility Manager for REI, a national retail co-op focused on getting people actively engaged in human-powered recreation and stewardship. He designs and implements sustainable business strategies that drive efficiency, innovation, and environmental benefit in REI's operational footprint and enable the co-op to thrive in a resource-constrained world. His main focuses are greenhouse gas emissions, waste reduction, energy usage, and sustainable forestry. Kirk has worked with REI since 2002, after working in a variety of fields including social entrepreneurship, outdoor instruction, and environmental work. He received his MBA in Sustainable Business from Bainbridge Graduate Institute.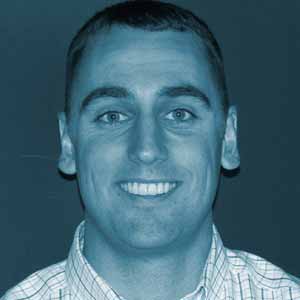 Joe Myhra
Vice President, Ballpark Operations, Seattle Mariners
Joe Myhra has spent the last 11 years in facility and construction management. Having joined the Seattle Mariners in May of 2008, Myhra spent his first 6 years with the Mariners as the Director of Engineering & Maintenance and is now serving as V.P of Ballpark Operations for the Club. In this role, Joe oversees the operation and maintenance of Safeco Field. Prior to joining the Mariners, Myhra spent five years active duty as a Civil Engineering Officer in the United States Air Force where he attained the rank of Captain prior to separating from active duty. A native of LaCrosse, WI, Myhra graduated from the United States Air Force Academy in 2003 with a degree in Civil Engineering.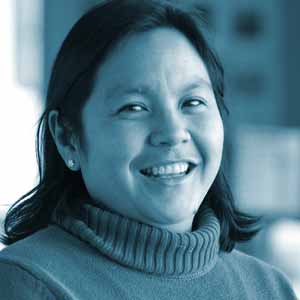 Ruth Nogueron
Associate, World Resources Institute
Ruth conducts research, project management, outreach, and partner engagement with business, NGOs and service providers at the Forest Legality Alliance, a joint project between the World Resources Institute, the Environmental Investigation Agency, and the United States Agency for International Development (USAID). Ruth has over 10 years of experience working on forest issues and has conducted projects in Latin America, the United States and Canada. She also advises and contributes to other WRI projects on issues including forest condition mapping, forest governance, forests and climate change, and REDD+ benefit sharing. Before joining WRI, Ruth was a researcher with a private consulting firm, and with the Tropical Action Forest Program in México. Ruth has a bachelor's degree in biology from the Universidad Autónoma Metropolitana in México City, an associate's degree in applied geography from Montgomery College, Maryland, and a masters' degree in environmental sciences from Johns Hopkins University.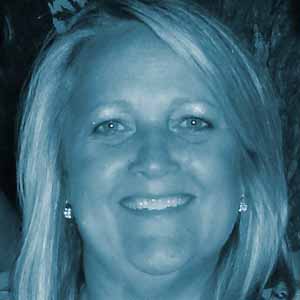 Martine Padilla
Executive Director, Sustainable Green Printing Partnership (SGP)
Martine Padilla is the Executive Director of SGP, the Sustainable Green Printing Partnership. SGP is a non-profit organization that certifies printing facilities' sustainability best practices, including and beyond regulatory compliance. SGP strives for assuring a sustainability-driven supply chain to the print buying community through strategic partnerships with SGP certified printers, supplies patrons and solution providers.
Martine, an original stakeholder and past board member of SGP, has over 30 years experience in printing, from sales and operations, to agency and corporate print sourcing and procurement. Prior to SGP, as President of Sophizio, Martine developed a 10-Step Sustainability Road Map, for one of the world's largest retailers. The Road Map defines print procurement best practices including making substrate selections based on Environmental Performance Indicators (EPI). Padilla also designed the on-site print-buying model at Toyota Motor Sales USA, allowing them to realize multi-million dollars in savings.
Martine has authored numerous blogs and white papers on the topics of print buying best practices and sustainability in printing. She has been a guest speaker at several conferences, is the Print Advisor for the Washburn Institute of Technology, advocates Skills USA, advises several industry associations and is a member of the Institute of Supply Management (ISM).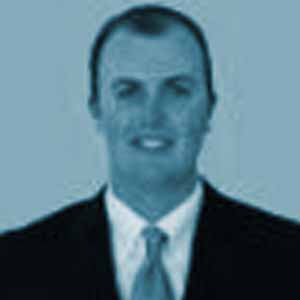 Steve Ramsey
Packaging Sourcing Manager, Starbucks
Steve is a Packaging Sourcing Manager in the Global Sourcing and Supplier Relations department at Starbucks. Over the past three years, Steve has held several packaging related positions within the Supply Chain Organization supporting both fiber and resin components. His current focus is directed at improving and executing the sustainable packaging strategy for hot beverage cups, lids and sleeves to shrink Starbucks's environmental footprint and reduce waste. Prior to Starbucks, Steve held several management positions at Conner Homes, a residential homebuilder. Steve received his bachelor's degree in economics from the University of Washington, and his MBA from Seattle University.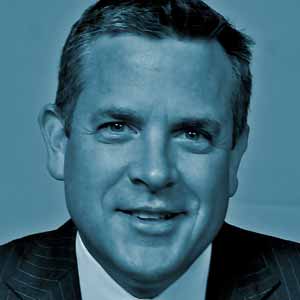 Steve Russell
Vice President, Plastics, American Chemistry Council
Steve Russell joined the American Chemistry Council in 1995 and is currently the Vice President of the Plastics Division, where he leads solutions-oriented programs, scientific research and public outreach on the sustainability of plastics. Mr. Russell has played a key role in supporting the availability and use of life cycle information on plastics, and has launched a number of innovative programs to increase plastic recycling and address marine debris. Most recently Mr. Russell has helped to launch a global framework for plastics associations and executives to cooperate on a variety of sustainability initiatives.
Steve Russell joined the American Chemistry Council in 1995 and is currently the Vice President of the Plastics Division, where he leads solutions-oriented programs, scientific research and public outreach on the sustainability of plastics. Mr. Russell has played a key role in supporting the availability and use of life cycle information on plastics, and has launched a number of innovative programs to increase plastic recycling and address marine debris. Most recently Mr. Russell has helped to launch a global framework for plastics associations and executives to cooperate on a variety of sustainability initiatives.
Mr. Russell earned a BA from the University of Kansas and a JD from California Western School of Law, and he lives in Washington, D.C.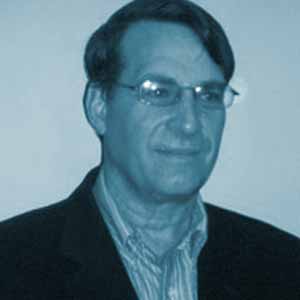 John Standish
Technical Director, Association of Postconsumer Plastic Recyclers
John is the Technical Director for the Association of Postconsumer Plastic Recyclers (APR). The APR is a trade association that represents over 90% of the recycling capacity for postconsumer plastics in North America. The work of the APR Technical Committee is focused on increasing collection of postconsumer plastics and eliminating contamination that reduces the value of postconsumer plastic. The Technical Committee develops Design Guidelines and Test Methods that are used to assess the impact of plastic articles and innovations on postconsumer recycling.
Prior to this role with the APR, John worked in commercial and technical development roles with ColorMatrix, a global supplier of colorants and additives that are used in plastics and packaging applications. John's technical training and experience is in polymer science and materials engineering.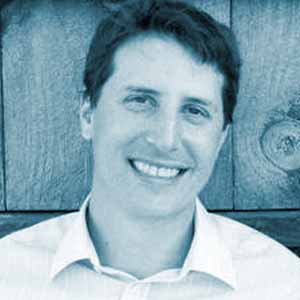 Jake Swenson
Director, Sustainable Products & Services, Staples, Inc.
Jake Swenson is Director of Sustainable Products and Services at Staples, where he leads efforts to expand the company's offering and sales of products and services that result in reduced environmental and social impacts. In his role, Jake also oversees programs focused on sustainability marketing, reporting, and associate engagement.Jake has worked for Staples for 9 years in both sustainability and corporate responsibility roles. Prior to joining Staples, Jake worked for two environmental consulting firms, where he focused on environmental policy analysis and program management for federal agencies, including U.S. EPA. Jake has both an MBA and MS in Environmental Policy from the University of Michigan Erb Institute for Global Sustainable Enterprise.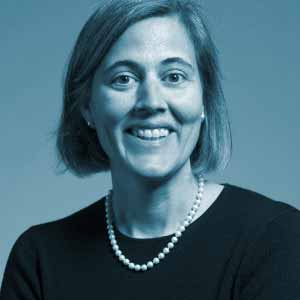 Laura Thompson
Director Technical Marketing and Sustainable Development
In her role at Sappi, Dr. Laura Thompson is responsible for working with the company's leadership to set strategy, establish long term goals and drive key initiatives that have enabled Sappi to be recognized as a leader in sustainability. She also serves as the thought leader behind Sappi's eQ brand; a multi-dimensional communication platform featuring videos, white papers, the eQ Journal (also available in print) and a blog - The Environmental Quotient. At the core of the eQ brand, Sappi aims to deliver "proof without empty promises" on a wide range of subjects. Whether it is eco-labeling, life cycle analysis, sustainable forestry or greenhouse gas emissions, Dr. Thompson presents information grounded in facts and science; in a voice that is unparalleled in the print communications industry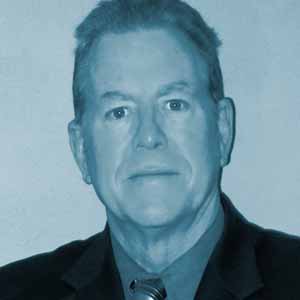 Michael Timpane
Corporate Director, Municipal Recycling and Diversion, Waste Management, Inc.
Michael is a recycling operations professional who has spent forty years in recycling and environmental fields. Currently, as Director for Municipal Recycling and Diversion, Michael helped spearhead Waste Management's "Recycle Often, Recycle Right" sustainable materials campaign and the establishment of WM's Recycling Council, both efforts to communicate with and educate communities about recycling. Michael's team has managed well over 100 successful municipal procurements since 2006. His expertise extends to MRF operations, material stream composition, e-cycling, and MRF lean manufacturing. He has authored papers on topics such as single stream, C&D recycling, and mixed waste processing (dirty MRFs; co-authored). Previously he served as BFI's Vice President for Recycling Operations and worked for Reynolds Aluminum Recycling. He is a member of the AMERIPEN Recovery Team and the American Association of Safety Engineers. Michael graduated from UCLA with a degree in Geography and Ecosystems and currently serves on the board of directors of Friends of the Guana Tolomato Matanzas National Estuarine Research Reserve in Florida.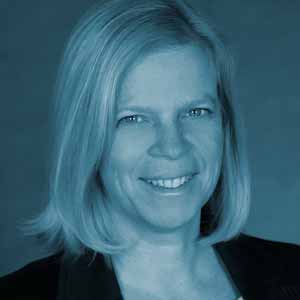 Jane Tsilas
Senior Director of Global Packaging, Microsoft Corporation
Jane is a packaging professional who has been with Microsoft since 2001. She heads up Microsoft's Global Packaging team, which has responsibility for the creative design and engineering development of structural packaging for all Microsoft products. Since becoming the lead for Global Packaging, Jane's team has become an industry-recognized organization, winning numerous awards worldwide. Prior to Microsoft, Jane spent 10 years at Procter & Gamble where she worked in Package and Product Development across several business divisions spanning Europe and North America. She has been a manager most of her career and takes great pride in leading a team of talented individuals. Jane has a Materials & Metallurgical Engineering Degree and a Masters in Technology Management from Stevens Institute of Technology.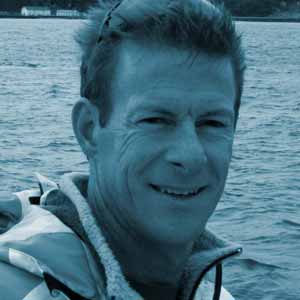 Doug Woodring
Founder, Ocean Recovery Alliance - Plastic Disclosure Project
Mr. Woodring is the founder of Ocean Recovery Alliance, a non-profit organization focused on bringing innovative solutions, technology, collaborations and policy together to improve the health of our waters and ocean. Two of its projects were announced at the Clinton Global Initiative - the Global Alert platform, and the Plastic Disclosure Project, both of which are being incorporated into some of the programs of the United Nations Environment Programme (UNEP), and the World Bank's Global Partnership for Oceans. He has been an advisor to the XPrize, and is an advisor to The Economist's World Oceans Summit. In 2011, he co-authored the UNEP's Yearbook chapter on the danger of plastic in the ocean. He founded the Plasticity Forum at the Rio+20 Earth Summit, a one-day business conference focused on the solutions and innovations, which will be in New York in 2014. Woodring has worked in Asia for over 20 years, and has a dual masters degree from The Wharton School (MBA) and Johns Hopkins University, School of Advanced International Studies (SAIS), and a BA in Economics and Political Science from the University of California at Berkeley. He has been nominated three times for Global Open Water Swimmer of the Year.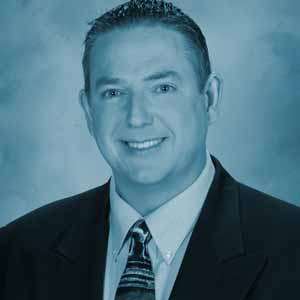 Jeff Wooster
Global Sustainability Director, The Dow Chemical Company
Jeff Wooster recently celebrated his 25 year anniversary working for The Dow Chemical Company. Prior to joining Dow he received a B.S. in Chemical Engineering from Iowa State University of Science & Technology and is a firm believer in lifelong learning. Jeff spent the first 19 years of his career developing new technologies in Dow's Product Research and Technical Service & Development groups. He enjoys collaborating with the entire packaging value chain and is currently Global Sustainability Director for Dow's Packaging & Specialty Plastics business. Jeff is passionate about sustainability and is a member of the Board of Directors of AMERIPEN and GreenBlue and serves on the Executive Committee of the SPC. Wooster holds 45 U.S. and foreign patents and has published over 50 technical papers and presentations. He is a frequently invited guest speaker on the subjects of sustainability and sustainable packaging. Jeff currently lives in Houston, Texas with his partner Randy and their dog Hercules but enjoys traveling beyond Texas' boundaries to enjoy his favorite hobbies of snow skiing and contributing to the economic development of the world's top tourist destinations.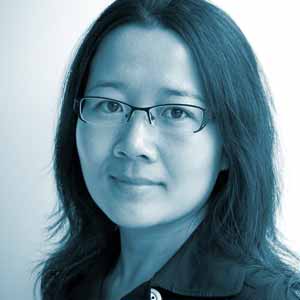 Hannah Zhao
Senior Economist, Recovered Paper, RISI Inc.
Ms. Zhao is a leading expert on the world recovered paper market. She writes for RISI's World Recovered Paper Monitor, 5-Year and 15-Year Recovered Paper Forecasts and Outlook for Global Recovered Paper Markets. She is also the coauthor of RISI's upcoming study: The China Recovered Paper Market: A Comprehensive Analysis and Outlook. Ms. Zhao holds a Master's degree in Resource Economics from University of Rhode Island.